Blog Theatre-performance
Costumes
Details

Created: Sunday, 25 March 2007 18:02
Looking for extremely wearable stuff?
Oops, forgot to tell you about the costumes we build. Together with Nina I build huge Dinosaurs, Insects and other wearable stuff.
A? mix between organic animalism and technical framework. Take a look at Close Act , a stilt-walk group we work for since more than 6 years. Or check the site of Nina with some dedicated pages to our costume work. (Look for the butterfly-icon).
Trafalqar Square
Check YouTube for Dinosaur and Close-Act. Here you'll see the beasts in Toronto
Our company-name is Oreid . Since about 12 years we build all kind of theatre-related things.
With a great variation; from costumes, software to performances, installations and leather bags.
(Oreid = a chemical mix of Cu and Sn, an alchemistic attempt to recreate gold.)
?
?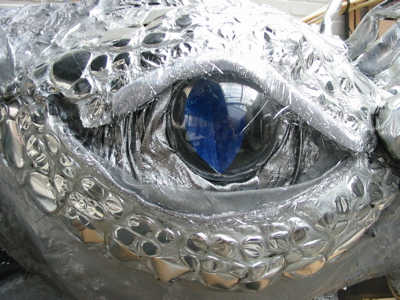 ?
?
?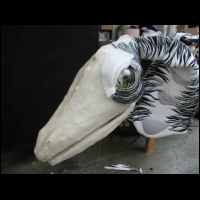 ?
?
?
?